Petrol Analysis software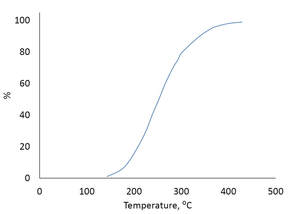 The software can be used to determine fractional and component (hydrocarbon) composition of crude oils and petroleum products (gasoline, kerosene, diesel, fuel oil, motor oil, etc.) using data collected by gas chromatography - mass spectrometry (GC-MS). The current version works with files obtained on Agilent GC-MS instruments (exported to CDF format using MSD ChemStation). The software allows extracting most useful information from the data obtained by GC-MS and simplify numerous related tasks.

Area of application:
- fast determination of key specifications of crude oil and various petroleum products;
- quick comparison of samples;
- disclosing the origin of samples.
Capabilities of the software:
​high speed of data processing and reporting;
simultaneous analysis of large number of samples;
setting the desired range of retention times;
obtaining separate distillation plots for saturated and aromatic hydrocarbons.
Process workflow using the software:
analyze both target and blank samples (blank chromatograms will be subtracted from chromatograms of analyzed samples);
convert data files to CDF;
analyze standard solution of alkanes (or oil sample containing the desired range of n-alkanes), build the polynomial calibration plot (only if fractional composition needs to be determined) and prepare the calibration file;
launch the software and add CDF data files of all analyzed samples and blank (e.g., solvent) samples;
add calibration file (if simulated distillation is required);
start the analysis and write a file name for saving results;
obtain XLS files with results and plots as SVG files.
For determination of fractional composition, simulated distillation technique is used. Concentrations of different groups of hydrocarbons are determined using the class mass spectrometric analysis of aromatic and saturated hydrocarbons (Robinson, 1971).
​
The software calculates mass fractions of the following 11 groups of hydrocarbons:
paraffins
non-condensed cycloparaffins
two-ring condensed cycloparaffins
three and more rings condensed cycloparaffins
benzenes
naphthenebenzenes
dinaphthenebenzenes
napthalenes
acenaphthenes
fluorenes
phenanthrenes
The data on concentrations of different groups of hydrocarbons can be directly uploaded to any software for statistical processing (e.g., SPSS Statistics of XLSTAT). We offer our own software StatAnalysis for these purposes.
Distillation plot is obtained in the range from 90 to 540 ºС (can be expanded if required). For obtaining distillation plot, calibration on n-alkanes in the target range of boiling points is required. Component composition can be determined without calibration.
The software accepts GC-MS data files having format NetCDF/AIA (.CDF) and spends about 2 seconds for analysis of each sample. Export of GC-MS data to CDF format takes 3-5 seconds.
Current users of the Petrol Analysis software:
Almaty Institute of Forensic Expertise (more than 1000 samples are analyzed annually during last 3 years);
Korkyt Ata Kyzylorda State University
Using and purchasing the software
If you are interested in the trial version of the software, please write to
bkenesov@cfhma.kz
. You can try to use it with other instruments and, if problems are discovered, send us your CDF file for upgrading the software.
Trial version of StatAnalysis software can also be obtained upon request.
Mechanism of commercial sales of the software is currently under negotiation with potential distributors. If you are interested to become the distributor send your request to
bkenesov@cfhma.kz
.
---
Program window
View of files with results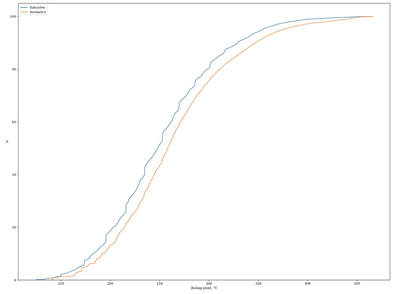 Acknowledgements
This software has been developed under the support of the Ministry of Education and Science of the Republic of Kazakhstan (3877/GF4)
Developers
Bulat Kenessov
- idea, management and testing
Akbar Yermekov - programming
Mereke Alimzhanova - testing